und die Freude ist gross!


Mit Anfang September 2012 hoffen wir auf Welpen aus der Verbindung zweier wunderbarer Magyar Agár mit exzellentem Charakter, hervorragenden Erfolgen in Schönheit & Leistung und einem sehr raren Pedigree:
We are very happy to announce our upcoming litter expected with beginning of September out of this two wonderful Magyar Agárak with fantastic characters, excellent results in beauty & performance and an unique pedigree: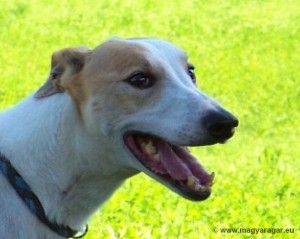 CH Dévaj Kedves & Multi-ICH Aranyági Utonállo Fenyves
Wir bekennen uns zu einer Zucht nach Schönheit & Leistung und dem typischen Wesen des Magyar Agár unter entsprechend gesundheitlichen Voraussetzungen und einer Zucht, welche durch eine gefühlvolle und saubere Selektion der Elterntiere – unabhängig von Trends – alltäglich bestehen kann.
Unseren Welpen möchten wir einen bestmöglichen Start in ein hoffentlich langes und gesundes Hundeleben geben – eine optimale Betreuung von der Geburt bis hin zur Abgabe an die neuen Besitzer. Neben der entsprechenden gesundheitlichen Vorsorge, der Aufzucht im Rudel und im Kreise der Familie werden unsere Welpen auch an die Herausforderungen der Umgebung und der Natur herangeführt. Dadurch ist das Spielen, Füttern, Ausbilden und die menschliche Prägung auf den Welpen in bester Weise gegeben.


Ernsthafte Anfragen sind gerne willkommen!